Featured Success Stories
Ben & Vi
"Thank you VietnamCupid!"
I would like to thank Vietnam Cupid for bringing metogether with my lovely wife Vi. I was a paid member, and she sent me a messagefirst and I'm so happy she did. We talked on webcam for 2 weeks and then I flewto Vietnam to meet her in person on April 7, 2010. We fell in love immediately.We knew we were meant to be with each other. I worked in offshore drilling andevery time I was off from work, I would go back to Vietnam to visit her. After8 months of dating, I had a plan to propose to her on her birthday (December 8th)and she said yes! After that, we started planning our wedding party in Vietnamand had a huge celebration at Grand Palace on July 22, 2011. Now, we arehappily married and living in Florida, USA and just had our first kid born onOctober 29, 2012. Words can't express how happy I am with my family. I can'timagine life without my wife and son. It's been the best gift that God has everblessed me with. Thanks Vietnam Cupid for helping me find my other half. Ben & Vi
Trish
"Thanks for helping me to find a good guy"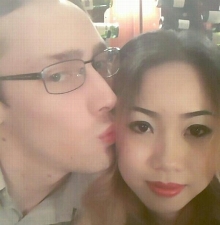 Thanks for helping me to find a good guy for my life ... i really like him ... thanks so much
Ngoc & Dzoan
"Thank you VietnamCupid!"
Vo chong toi la Bich Ngoc va Dzoan.muon cam on Vietnamcupid.Thank's Vietnamcupid rat nhieu.
Sam & Ha
"We are a true love story"
Thank you, VietnamCupid!!! Ha and I met on your website in March of 2011 and we will be getting married in June of 2013. VietnamCupid allowed us to meet even though we live on opposites of planet Earth. A few months after meeting on VietnamCupid, I travelled from America to Vietnam and I have made several other visits as well. Our love has grown and Ha's K-1 visa was approved last week. We are a true love story and a true success story for VietnamCupid. Thank you so much!
- Sam & Ha (San Antonio, TX / Nha Trang, Vietnam)
Christoph
"Thank you VietnamCupid!"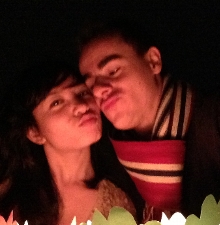 You were the last and most unexpected ONE I met through VietnamCupid but you are my number ONE. Thanks VietnamCupid for finding many great friends in Vietnam and especially my Babe Yeu!
Cupid Media, the Cupid Media Logo and VietnamCupid are registered trademarks of Ecom Holdings Pty Ltd and used with permission by Cupid Media Pty Ltd.